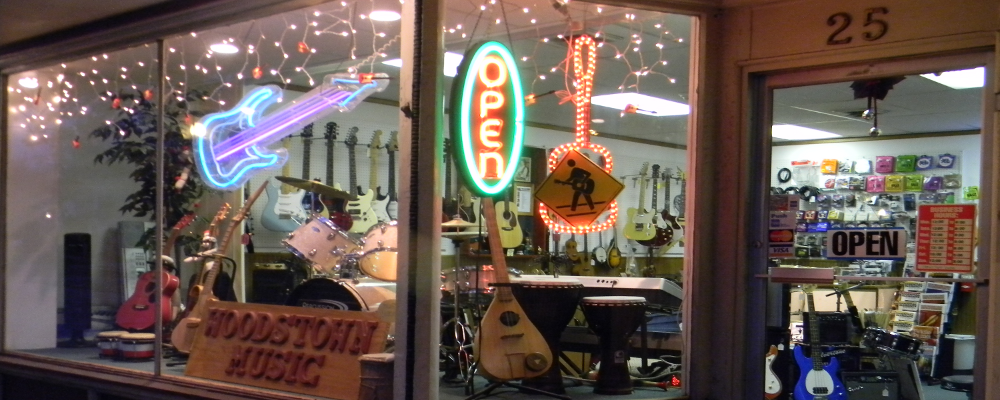 Woodstown Music is a small, locally owned music store operating since 2005!
​
We offer both new and used equipment, including guitars, basses, amplifiers, PA gear, keyboards, some percussion and a modest variety of strings and accessories.

Instrument and amplifier repair are available on-site: store owner Larry Kulp offers excellent and attentive care for any and all guitars, basses, banjos and other stringed instruments, while Craig Simon provides his expertise in amplifier repair, specializing in tube-based gear.

Gift Certificates are available year-round!
​





STORE HOURS

Monday - Friday, 10:00 PM to 8:00 PM

Saturday, 10:00 AM to 5:00 PM

Sunday, 12:00 PM to 5:00 PM