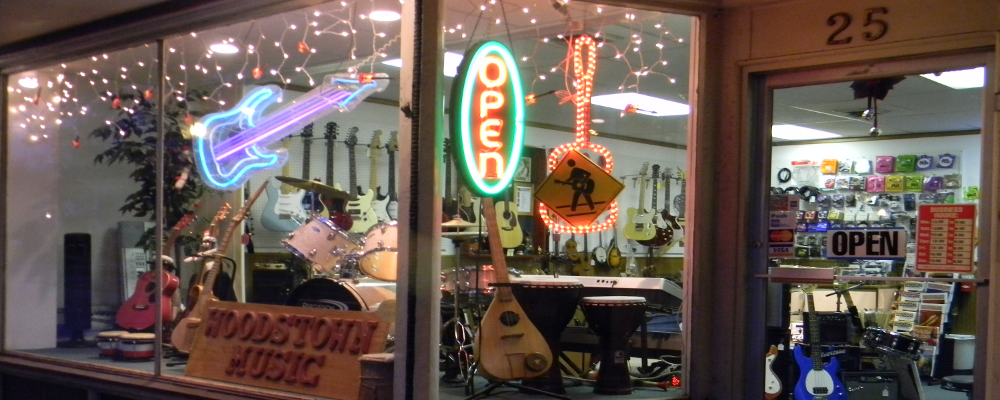 Woodstown Music is a small, locally owned music store. We offer both new and used equipment, including guitars, basses, amplifiers, PA gear, keyboards, some percussion and a modest variety of strings and accessories.

Instrument and amplifier repair are available on-site, and while we do have our limitations, owner Larry Kulp offers excellent and attentive care for any and all guitars, basses, banjos and other stringed instruments, while Craig Simon provides his expertise in amplifier repair, specializing in tube-based gear.

Monday through Friday we provide music lessons in our store, with Craig Simon teaching guitar and banjo Monday, Tuesday and Wednesday and Justin Read teaching guitar Thursday and Friday. Lessons are offered in the afternoon and evening, typically starting around 4:00 PM and ending when we close up shop around 8:00 PM. For a mere $80 per month, you or a loved one can enjoy one 30-minute lesson each week for as long or as little as you want, without contract or obligation.





STORE HOURS

Monday - Friday, 12:00 PM to 8:00 PM

Saturday, 10:00 AM to 5:00 PM

Sunday, 12:00 PM to 5:00 PM